3.) Describe a difficult moment that you survived.
Two years ago today my stomach was turning. It was time. Time to go back. Laina's birth was difficult and it scarred me, but it didn't stop me from getting pregnant a third time. I knew I would have to face the doctors and the drugs and the pain again…but when the time came I was nervous and unsure.
Pat and I had decided to keep this pregnancy a mystery. I thought it would kill me not to find out, but I was really at peace with the decision. When we started our family more than anything I wanted sisters.
I had my sisters.
For baby number three it just didn't matter. A third sister would have been perfection. We made such pretty girls. Not to mention boys scared me slightly…however I knew Dads liked boys to fish with and what not, so I was not opposed to the idea of a son either.
It was a clear, sunny day. Pat and I drove to the hospital in anxious silence. I did not feel like having a baby. The day begged for a trip to the zoo or a walk at the pier. It was not a "time to have a baby" day.
I was excited to get the baby out, I was DYING to know what "it" was, I was THRILLED to be done being pregnant, but I knew my body, and my body was SO not in baby birthing mode. Maile and Laina were each about 10 days late and I knew this baby was not done cooking.
Upon entering my room I was handed a gown and told to lay down on the hospital bed. The gown, the bed, the smell, the ringing phones, the bustle of the nurses…I felt queasy. This was it? We were really doing this?
My family visited for a while, but when the nurse started asking if I was shaved and what not, they took that as their cue to exit. We don't normally talk about the condition of our vaginas and they high tailed it out of there to avoid hearing more.
And then it was time. They wheeled me to the operating room, I was greeted by a beautiful man who goes by the name "anesthesiologist" and the fun began. I couldn't believe how relaxed everything was.
A radio in the corner of the room quietly played soft rock. A couple assistant doctors discussed car trouble. A nurse inquired about my comfort level. Pat held my hand. And I just took it all in.
What an unreal experience. So unnatural to feel someone tugging at your insides. My body felt like it was trying to hold on. Like it knew it wasn't ready yet. Like the baby didn't want to come out. But come out it did.
The doctors held it up. Pat smiled and started to cry. The nurses wrapped it in a towel.
me: Well what is it!?!
A boy!!!
My boy.
He was beautiful and perfect and I was instantly in love. I survived my difficult moment. And I survived the next few difficult moments when I felt like throwing up. And the moments after that when he ate around the clock. And the moments after that when he kept me up all night long.
I've survived all the moments of him curled into the crook of my arm. I've survived every wet and slobbery kiss he has attacked me with. I have survived his adoring stare. I have survived his funny baby run. I have survived his easy laugh and silly grin. I have survived his pouty lips and his angry stomp. And I have survived every crazy little boy moment he has thrown at me thus far.
He's my little boy and I'll happily endure any difficult moment he brings to my table just to call him mine. Although I must say he makes it pretty easy to "survive" by being so dang sweet and lovable.
Happy Birthday Mister.
Now it's your turn!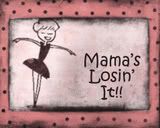 1.) Tell us about a "dirt cheap" you've taken this summer.
2.) When I grow up I want to be like…
3.) Describe a difficult moment that you survived.
4.) List 5 things you like to do while camping…or 5 places you'd like to go.
5.) What are you paranoid about?