Christmas is coming and I can NOT figure out what to get you! I mean, what do you get that special someone in your life who seems to have it all?? I did some research. I checked Etsy for some wonderful items made specifically with you in mind.
At first I considered the Noah's Gay Wedding Cruise painting, but I figured your mansion is probably FILLED with religious based gay paintings and I want to get you something you don't already have.
I found a twelve hundred dollar photo mosaic quilt, which is right in my price range, but there was only one left and I'd hate to take that off the market when surely there are hundreds waiting to snag that cozy piece of art.
This seven dollar coaster set would be PERFECT, but I don't know how I feel about people putting their mugs on your mug.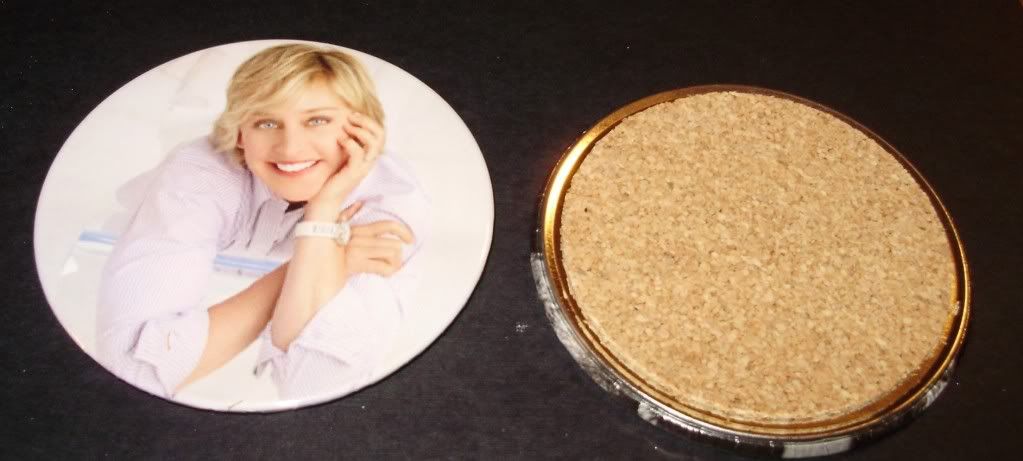 Grocery shopping with your own canvas tote might be fun…certainly everyone would love shopping with self portraits displayed on their shopping bags, but like you do your own grocery shopping.
Dead end after dead end I realized there really isn't anything I can get you that a.) you don't already have and b.) you can't afford to just buy yourself.
Instead I came up with a wonderful list of gifts you could get for me…I'm not high maintenance. Every year my family raves about how easy I am to shop for. It's important to me to keep the meaning of Christmas in perspective and not get caught up in the commercialism that it has become. I wish more people could remember to live in peace and love one another all the time and stop running me off the street as they hunt down Zhu Zhu pets. But not everyone has the same centered peace of mind that I have.
I'll get to the point. This is my very short list of things I'm wishing for this Christmas:
1.) My own African village.
2.) A rocket ship.
3.) A rare Pinta Island Tortoise.
4.) An identical twin sister.
OR
5.) An invitation to be on your show.
Mull it over Ellen. Which of those four things do you think you could most conveniently present to me? Don't worry there are two entire days left to contemplate and decide what it is you think would be most surprising and appreciated by me.
I'd also prefer the presentation of the gift you choose to be a surprise with a bit of a shock element. You know, don't just mail it…perhaps you could organize some kind of parade in my neighborhood one morning. My family would wake to the sounds of a marching band and monkeys doing cartwheels in the street the way they do in street parades. That would be hysterical, but I don't want to limit your ideas…just whatever comes to mind will be fine.
The countdown to Christmas has begun Ellen and I can't wait to see what you come up with. It's so great to have found a friend in you.
Looking forward to the big day!
Love,
Mama Kat