(I'm guest posting for Jen at Buried with Children today…stop on by if you want to read about what not to do to keep your children occupied while you spend time on the computer.)
Dear Victoria and all your Secrets,
I love you. I do. You and I have a secret of our own, don't we? And it's the pretty penny I send you every time I order from your website. Your hoodies have treated me well and although you've discontinued the over sized boyfriend hoodie, I did manage to snag three of them and I'd like to thank you for that.
I should also thank you for all of my undergarments and swimwear. Where would I be without you? I know not.
That all being what it is…and perhaps I'm getting a bit "behind in the times" as I continue to age…but…what am I supposed to do with this?: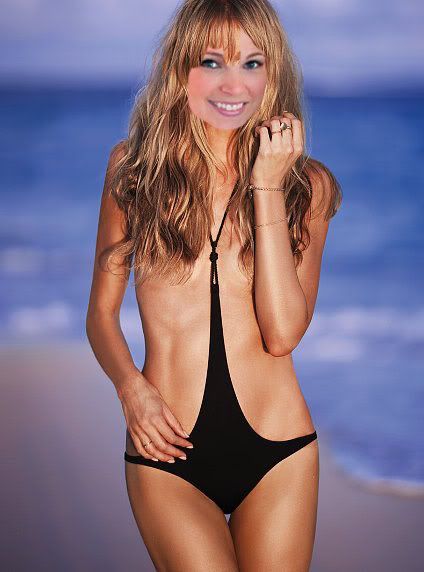 You say that you're "turning up the sultry with the new Topless Bikini."
Ummm.
Please turn the sultry back down Victoria…some secrets are better kept to yourself. I can't think of one person who would look good wearing your new "monokini", including your starving models and their long luscious locks.
I'd also like you to take your shredded stretch pants off your shelves. You'd be doing a favor to all women everywhere. You'd be saving grown mothers from looking like hookers and you'd be saving young crazy twenty-somethings from looking like…well hookers.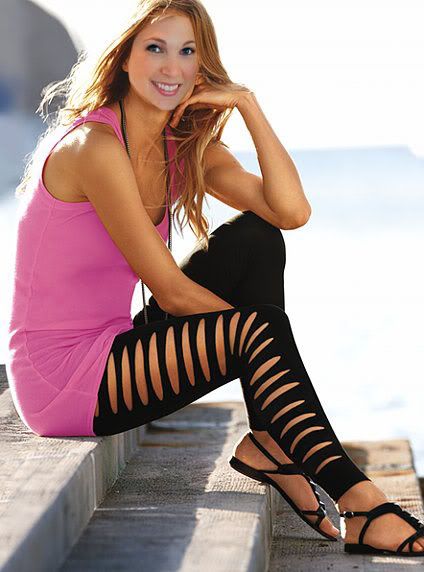 I'm starting to wrap my brain around the fact that jumpers like these are making a comeback: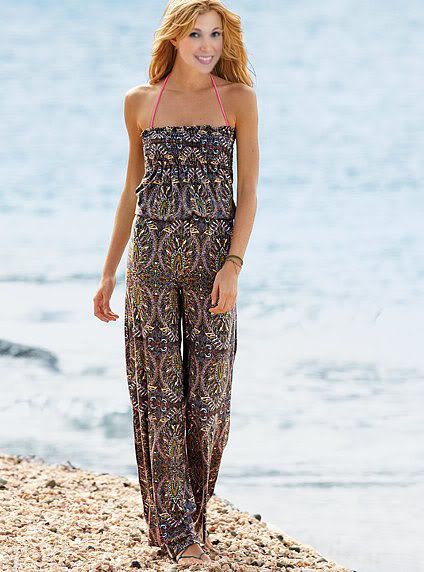 It will take some time before they don't remind me of 1988, when I wore my red jumper religiously….but I'm getting there. This spin on the jumpsuit is a little much for me…even on vacation in the Carribean….especially on vacation in the Carribean: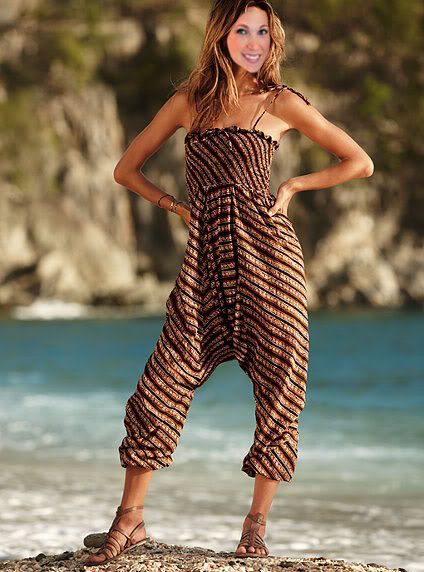 And lastly…sequins are best left to Dancing with the Stars. I don't care who you are or what island you're on or how old you are…the sequins must remain in the ballroom.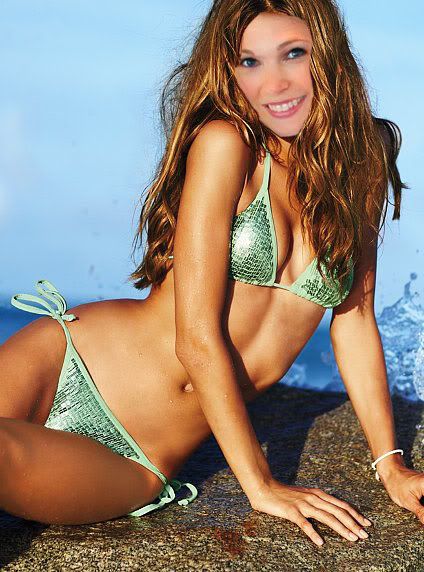 I hope we can maintain a healthy relationship despite the newest additions to your winter catalog. I'm here to help. Really I am. I need something to spend my money on and you're making that desire very difficult to fulfill.
Just bring back the over sized boyfriend hoodies Victoria…please. Keep your monokinis and African jumpsuits and please just bring back the hoodies.
Yours truly.
Kat