2.) Book Review! What children's book do you hate reading to your child?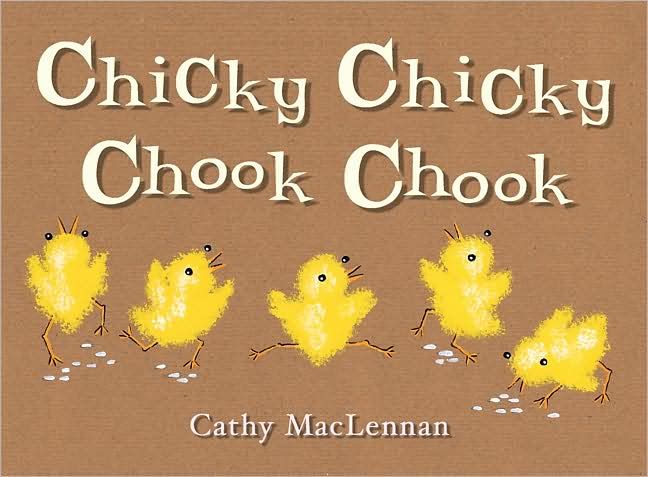 Chicky.
Chicky.
Chook.
Chook.
Kainoa LOVES this book….as in CRACKS up when I read it….as in MAKES me read it over and over and over again until I think my brain is going to chicky chook all over the place.
I hate this book and I'll tell you why.
There is no story line. There are no real words. There is no real redeeming quality about this book whatsoever. Part of me loves that written word can entertain Kainoa the way it does, but a bigger part of me wonders if there's something wrong with him.
I won't quote the entire book (it wouldn't take long) because I'm not sure if I'd be breaking some kind of law by doing that, but here is the gist of it:
Chicky chicky chook chook chick chick chick
Chicky chicky chook chook peck peck pick
Mushy mushy mush mush mish mish mush
Mushy mushy mush mush mish mash matter.
Dizzy dizzy wiz wiz dizz dizz wiz
Dizzy dizzy wiz wiz dizz dizz weeeeeeee.
And on. And on. And on.
I would love to write children's books and this just baffles me. What did that author's book proposal say?? Was she sitting at home and then suddenly think "I've GOT IT!!! The PERFECT book!!"
Did she sit around thinking hard about how the words should go?? "Dizzy dizzy wiz bat??….nooooo…..dizzy dizzy wackadoo??….noooo….dizzy dizzy wiz wiz?? That's IT!!!"
And then was the publisher like "YES! We must start marketing IMMEDIATELY!!"
I just don't get it. There are millions of children's books. MILLIONS. If you're going to put one out there than there needs to be something that makes it different and enticing, but this one doesn't even speak a language.
It's just a little frustrating to read it 30 times a day and stare at my son like, "really??? REALLY??? This is funny to you? Because I could write this….in fact why DIDN'T I write this!?!" I'm an idiot for not thinking of chooky chooky chick chick.
But Cathy Maclennon is brilliant because she  puts my son in stitches with laughter every time I read it to him because even though *I* don't understand it…she's definitely speaking HIS language.
Now it's your turn!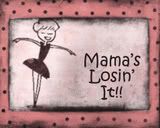 Choose a prompt, post it on your blog, and come back and sign Mr. Linky. Be sure to sign up with the actual post URL and not just your basic blog URL (click on the title of your post for that URL). For good comment karma try to comment on the three blogs above your name!!
The Prompts:
1.) Describe what you would change about yourself if you could.
2.) Book Review! What children's book do you hate reading to your child?
3.) What do you predict will happen this decade? (You can be funny or serious if you like).
4.) Choose the 7th picture you took from last January and write a poem.
5.) Write about a heated argument you had with your parents (real or fictitious).