Last night's episode of The Bachelor was arguably one of the best since the season started. Emotional breakdowns, threats of physical assault, heart wrenching decisions to make, and a peak into Tenley's soul via interpretive dance. Ahhhh….all the makings of success.
Gia.
Gia's brother offered to break both of Jake's legs if he doesn't choose Gia in the end. And then they all started laughing wildly because we all know that the only thing Gia's brother will be capable of breaking when Jake doesn't give her a rose during the next ceremony is the television set. And that's a stretch.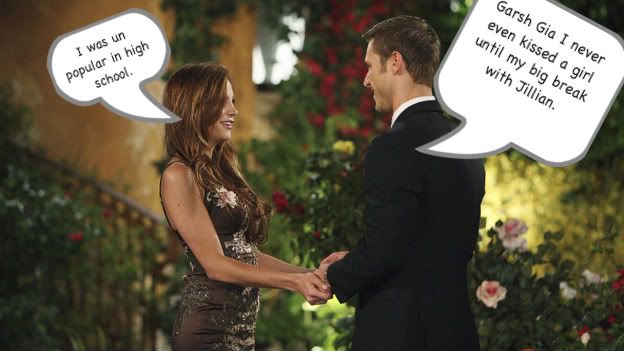 Tenley.
I could really relate to Tenley when she said she wanted to "express" herself to Jake through dance. Her ex-husband was never interested in her dancing the way she longed for him to be. Her ex-husband never got that glimpse into her soul that she longed for him to have. Her ex-husband got a glimpse into another woman's soul and then divorced Tenley, leaving her depressed for a year.
And by "another woman's soul" I do mean "vagina". Tenley's ex-husband taught Tenley many things about marriage and what to expect. Tenley's ex-husband doesn't love her anymore. We don't hear enough about Tenley's ex- husband.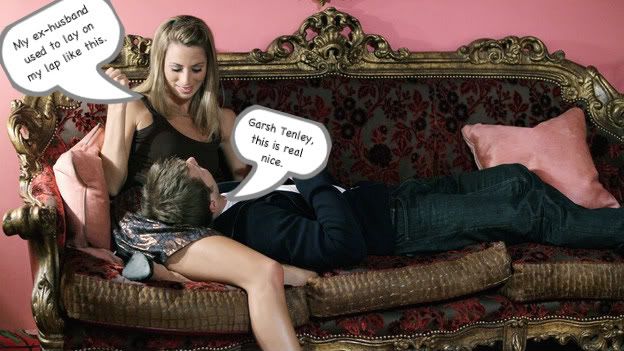 I can hardly blame Tenley for her issues with him though. Pat won't take my interpretive dancing seriously either. Just like Tenley's ex-husband, Pat has never seen me dance "the dance that's in my heart". He will never know the real me.
When she brought Jake to the dance studio where she "grew up" my friend Jill was all "you grew up in a dance studio?" and the three of us were downright giddy about watching Tenley embarrass herself by dancing the dance that's in her heart on national tv…in front of The Bachelor. She wasn't embarrassed though. She was all "I gave him the inside to my soul and he really took it and wanted to hang onto it."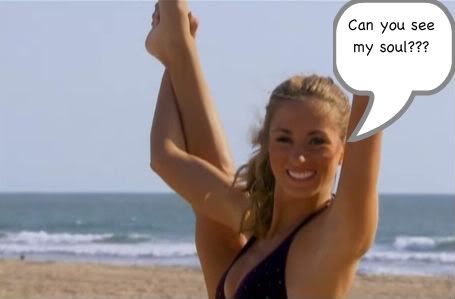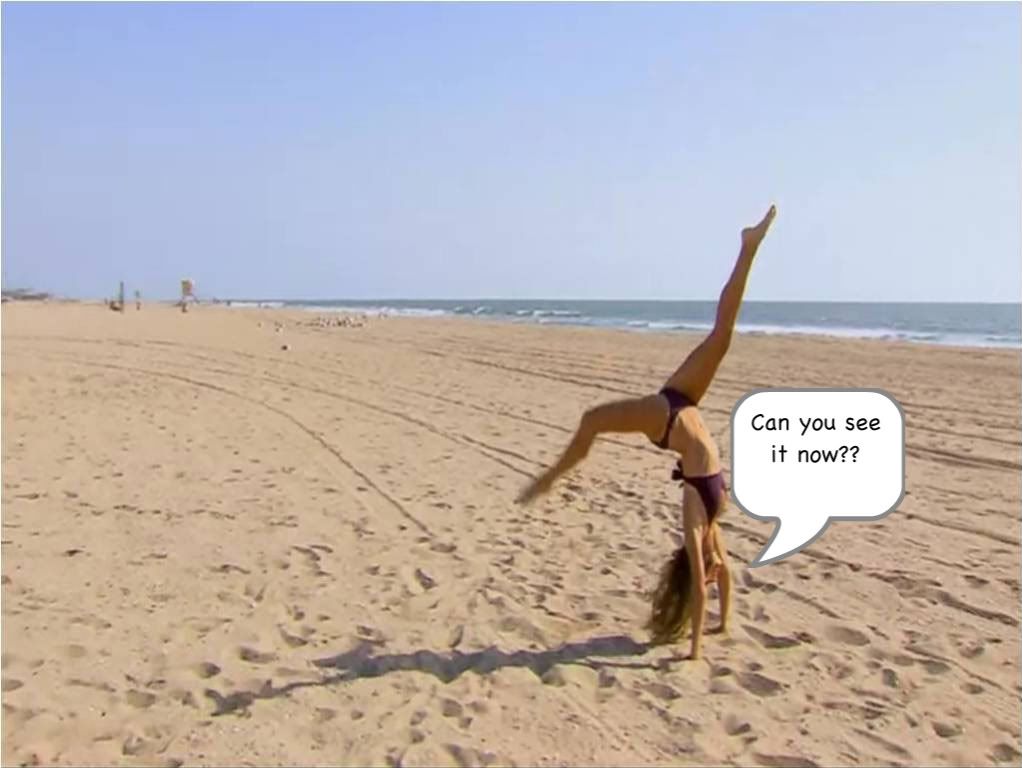 I'm sorry. Maybe I'm old and bitter and married and crazy…but the inside of my soul cannot be seen…or taken…or hung onto…like ever. It's invisible. The end.
Vienna.
Where did they get Vienna? I demand to know. Absolutely unbelievable that she has managed to stick around so long. Looks aside, she also lacks in the personality department. And she's not rich. I see NO plausible reason for keeping her around. I'm utterly confused by what Jake sees in her.
Why is ABC refusing to air the deep and profound discussions that Vienna and Jake have had? Why aren't they showing the clips of Vienna saying smart stuff and acting friendly and all that? Why do we only get the "I'm my Daddy's prinsssesss…ssstraight from a ssssuper fun ssssorority and I love to like shop and sssstuff" version of Vienna.
There must be more layers right??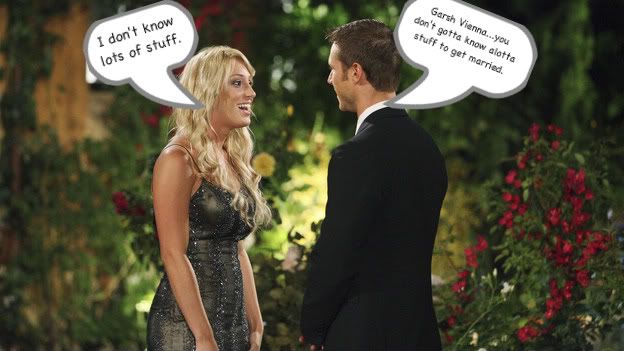 She reminds me of Nicky from Jason Mesnick's season of The Bachelor…remember the girl who, when asked to tell him more about herself, responded by saying "I like bears. All bears." Remember her? Only she was cut midway through the show when there were like 7 girls left  because DUH…we like substance with out bachelorette choices…not just bears. And by "we" I mean "everyone except Jake" apparently. Because Vienna is still here.
I just don't understand. And when I try too hard my eyes start to cross and I pass out so I'm gonna stop trying.
Ali.
The rest of the fun came courtesy of Ali and her angst. Jake's one on one date with Ali was wonderful. She was nice again and there was a spark about Jake that you didn't see when he was with Gia earlier. Everything was perfect until just before the rose ceremony when Ali came crawling into Jake's room to cry about her ultimatum. Continue the show on her quest for true love? Or lose her job?
You could tell she wanted to hear Jake say "you have to stay! I'm giving you a rose and I think I'm falling in love with you." When he didn't say that she furrowed her widdle puppy dog eyebwows and cried some more. Conflicted. Stay or go? Go or stay? Follow her heart or her wallet? Jake gave in. Told her he'd be devastated if she left. That he was falling for her. That he wanted her to stay. It was just what she needed to hear.
So then she left.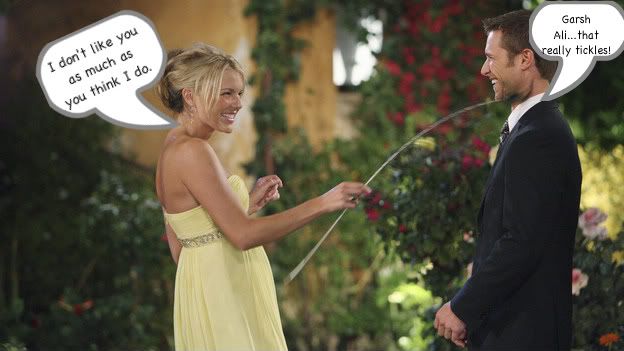 I know it made no sense. And then she cried in the limo wondering if she made a mistake. I don't know…if I really loved a guy and thought I could see myself spending the rest of my life with him in another state…I might stick around to see if we could work something out.
Screw your job, you're like 19 years old, you'll have a million jobs. Or maybe you'll choose to have kids and run a home daycare and live only for Monday nights when you get to watch reality tv with your friends every week and make fun of people who get to do WAY cooler stuff than you…like travel to St. Lucia for sex on the beach with a promiscuous man while being filmed and viewed by the entire country.
I'm sorry.
Where was I?
Ah yes. Ali. She went home.
The end.