Seriously Grumpy Bear.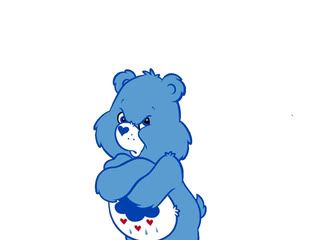 You live on clouds.
You live on clouds in a land of rainbows and smiling stars.
You live on clouds in a land of rainbows and smiling stars with a colony of happy cuddly bears who love you and still the attitude.
What HAPPENED to you? Not enough snuggles from Grams Bear? Hard time hibernating? Bummed you didn't get the wish star tummy stamp?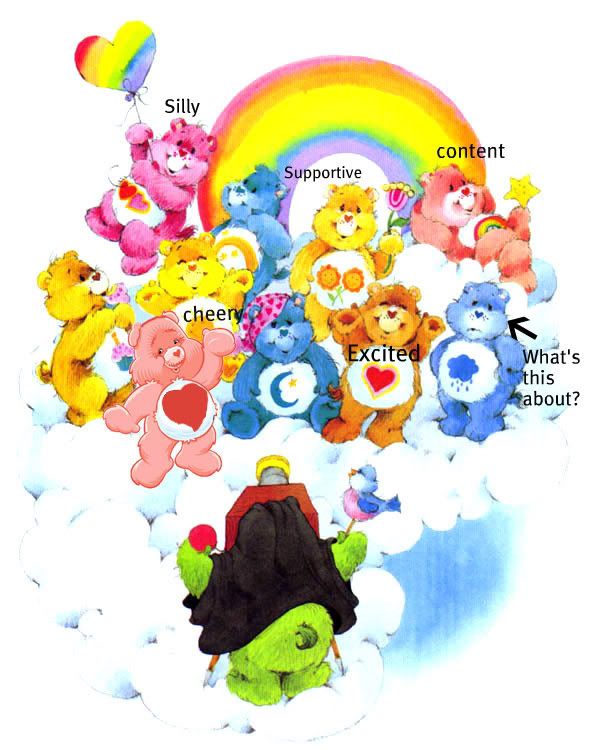 Maybe you need to spend some time thinking about people who are truly suffering and start appreciating how good you have it. And by "people" I mean "donkeys". More specifically Eeyore.
Now THERE'S a fella with some poor luck. Nothing to be happy about there. As if just being a donkey weren't enough…let's rub salt in the wound by making him the saddest most unlucky donkey you ever did see. He was stripped of whatever masculinity he had when that giant pink bow was tied to the end of his tail. A tail, mind you, that happens to be NAILED to his BUTT.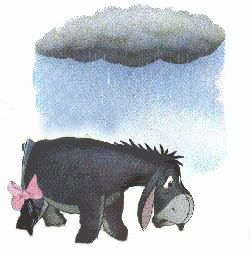 Black clouds follow him everywhere. He has no home. Every time he tries to BUILD himself a home it falls down. He's always alone, gets hardly any air time on a cartoon filled with "friends" who never ask him what's wrong or offer any kind of helping hand whatsoever. Nobody offers him a place to stay. Nobody takes time to ask him if everything is okay. Nobody is ever there for him at all. Talk about someone who'd give up everything to live in a land of clouds and rainbows. And by "everything" I mean "nothing" because let's face it. Eeyore has nothing to trade in for that kind of pad.
I think it's time to turn that frown upside down Mr. Grump-A-Lot and think up a better name for yourself.
Wishing you happiness and inner peace.
Mama Kat
Now it's your turn!
Choose a prompt, post it on your blog, and come back and sign Mr. Linky. Be sure to sign up with the actual post URL and not just your basic blog URL (click on the title of your post for that URL). For good comment karma try to comment on the three blogs above your name!!
The Prompts:
1.) A song you can't escape.
2.) Explain a time there was an emergency. What "mode" did you go into? Freaking out, calm and collected, etc.
3.) Write an open later to a cartoon character.
4.) Write a poem about a moment you would like to relive.
5.) List 10 things you never knew until you were mom. Mine?
If you're playing along don't forget to add a workshop button to your page: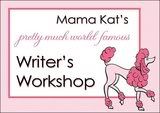 Copy and Paste Code
Share the post "Writer's Workshop: Open Letter To Grumpy Bear"