1.) A book (or tv show … or something) that you watched/loved as a kid, that you see through entirely different eyes as an adult/mom.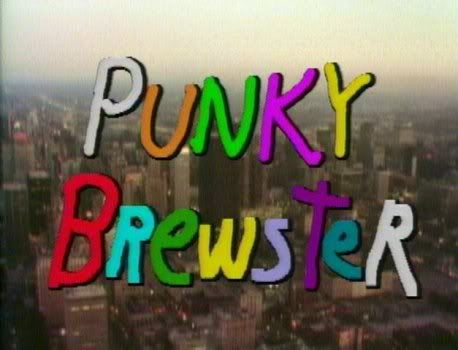 I loved Punky Brewster. LOVED her.
I remember watching the show as a family. It was one of very few that my mom and dad actually sat down and enjoyed with the rest of us. The Cosby Show and Different Strokes being other options.
We were shooed out of the room when Three's Company came on and something about the opening theme song to M*A*S*H put me to sleep. Every. Time.
But Punky was perfectly acceptable and what wasn't to love about her? She was quirky. She was smart. She was funny. She had a reclining bed and she had a dog that never left her side. As a child I fully appreciated and understood Punky. She was a little girl who wasn't afraid to stand up for herself and she showed all little girls that it's okay to be different.
The other weekend at Target I noticed the first five episodes of Punky were on sale for five bucks. And because I'd like my children to relive my life, I quickly snagged the dvd and popped it in as soon as we got in the van.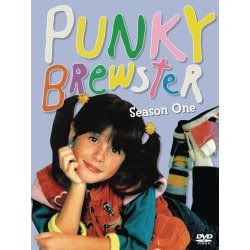 The girls were transfixed just as I thought they would be, but as I listened to the show play I became less enamored with Punky herself and more concerned about this little girl's well being.
The premise of the first episodes is that Punky is found occupying a room in old man Henry's apartment complex. Henry finds her. She tells him her mother took her to the grocery store and disappeared. She gets attached to Henry and they spend the next few episodes fighting "the system" to stay together.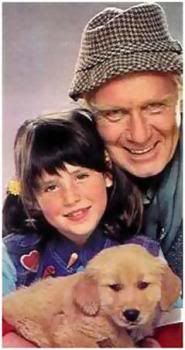 And we cheer when Henry is finally awarded custody. They fought so hard for it! Punky is happy. Henry is happy. The judge is happy. And WE are happy!!! Yay Punky!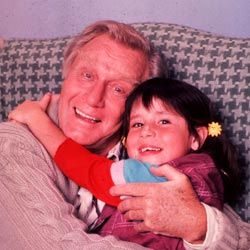 Only…now, as a mom I'm thinking, whoa whoa whoa whoa…stop the train…where in the hell is Punky's mom?? Why are we not searching for her mom? What kind of mother would leave her grown daughter at a grocery store!?! Is she an alcoholic? Addicted to pain killers? Was she abducted?
Punky never had anything but great things to say about her mom and yet she just moved into some old man's apartment and we're all supposed to be fine with this? Was their ever any resolution to this part of Punky's story? I remember feeling sad for Punky when she would remember her mother. I could relate to her pain of missing a parent.
But as a mom? I feel sorry for this mother who was somehow separated from her little girl, but no one cared enough to throw together a little search party for her. What's it take to get a search party going around here?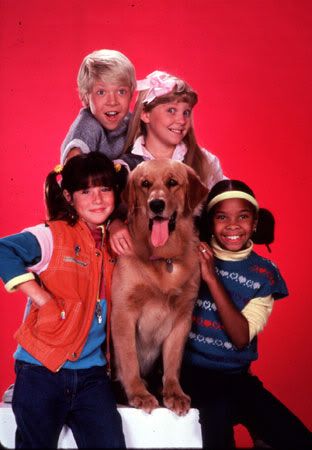 ******************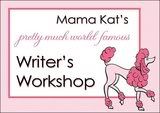 Now it's your turn!
Choose a prompt, post it on your blog, and come back to add your name to the link list below. Be sure to sign up with the actual post URL and not just your basic blog URL (click on the title of your post for that URL). For good comment karma try to comment on the three blogs above your name!!
1.) A book (or tv show … or something) that you watched/loved as a kid, that you see through entirely different eyes as an adult/mom.
2.) If you could witness (or take part in) any event in history, what would it be? Why?
3.) What made them so interesting? Remember a unique classmate from your past. Write about him/her.
4.) Show us something you've created for Halloween, anything qualifies…costumes, recipes, crafts, party invites, treats, decorations etc..
5.) "Keep your face to the sunshine and you can not see the shadow" – Helen Keller
In what ways are you able to stay positive about something that sometimes brings you down?
Share the post "Writer's Workshop: Where Is Punky Brewster's Mom?"